<![if !vml]>
<![endif]>
Fun Cooking Activities & Recipes
[cooking/included_menu4.htm]
Fun Cooking Activities & Recipes
Great Online Links & Activities
Learning to cook gives kids a chance to help out at home. And what kid doesn't love hearing the family compliment their cooking? What's more, kids often find that food tastes better when they cook it themselves.
With this in mind Earth's Kids has pulled together our tried and true favorite recipes for cooking with kids. We present them here for you to enjoy at home and in the classroom. While some projects are suitable only for older children (age 9 or older), most can be done with very young children. And we've included special tips for doing the projects with preschoolers.
We'll be digging more treasures out of our files soon, so stop back from time to time to see what we've added.
RECIPE SECTIONS
Browse for great recipes and cooking activities!
Clicking one of the section titles above will cause a new page to open.
Do you have a recipe to submit?
Great! We would love to hear from you! If we can use your recipe we'll post it on one of our cooking pages. Be sure to let us know how you would like your name listed. And if you can include a picture of your creation that we can use, we will credit you for that too. Kids, be sure to check with your parents and get their permission!
---
A Note to Parents and Teachers
Cooking can be such an important part of the learning curriculum. Think of it as a kind of laboratory science -- there's weighing and measuring, carefully following directions, observing materials change from one state to another... But it also encourages vocabulary development, eye-hand coordination, sensory integration, even patience and self-reliance. And it starts kids learning an important life skill that will benefit them the rest of their lives. Plus, it's just fun!

And don't forget, cooking together, whether at home or in the classroom, provides an important opportunity for social interaction. So whether you're a preschool teacher trying to teach new vocabulary words and the importance of taking turns, or just a busy and distracted parent trying to create some "together time", sharing a cooking project with kids creates the perfect opportunity.

Finally, cooking requires the exercise of good hygiene skills. This means refraining from licking the spatula or etc. (especially at school), and of course washing hands. So don't miss our special Earth's Kids Science section: The Science of Hand Washing. You'll find great tips, links, helpful printables and more.
CAUTION: Please be sure that all children are instructed in safe use of kitchen equipment and are adequately supervised, appropriate to their age. We do not recommend allowing children under 12 years old to use a stove or a conventional oven unsupervised. Please note that many of our projects may be adapted for preschool age children, however an adult will need to do the actual cooking. We recommend the use of plastic picnic ware knives when preschoolers need to cut ingredients.

Send us some email!
<![if !vml]>
<![endif]>
What we cook depends one what foods we like, but also on what we have to cook with. After all, you can't make cheese without milk. And you can't make milk without some kind of domesticated animal that makes milk, like goats or cows. This site shows when different plants and animals became important domesticated (farmed) food stuffs. But it also shows when different recipes were probably invented. Click on a food item for even more information.

A collection of fun and useful links for young cooks and their mentors. Includes sections on kitchen safety, nutrition, cooking safety, and even recipes.
<![if !vml]>
<![endif]>

Changing a recipe so that it makes more, or fewer, servings is a great way to practice math skills. Comes with customizable worksheet. Grade 6 and older.



Cooking Up Descriptive Language: Designing Restaurant Menus

This lesson plan focuses on language skills in designing a menu. You can follow the plan exactly (for grades 6-8), redesigning an actual restaurant menu, or use it as inspiration to have your young chefs create a menu of their own.


Complete with a downloadable story and activity sheets this lesson plan focuses on teaching kids to be safe around hot stoves and microwaved items.


Nutrition Education Lesson Plans

A small but wonderful collection of lesson plans from Neat Solutions for Healthy Children. Each plan includes ideas for stories, music, and cooking or other activities that go with the theme of the plan. Plans include Let's Do Pizza and Tortillas, A Wrap! Some plans come with Spanish language versions.

Here's a great lesson plan/activity to help kids learn about the different parts of vegetables through an edible feast of roots, leaves, stems, flowers, and etc. Includes a planting activity.


Make an Abe Lincoln log cabin out of pretzels or make pancakes after reading If You Give a Pig a Pancake. Fun ideas to tie cooking projects together with other curriculum.

What's Cooking - A Colonial Recipe

Based around a recipe page from The Ashfield Recipe Book this lesson plan encourages kids to learn about life in the colonial era. Includes math related activities. For 6th grade and up.
Use the inner scroll bar to view more books and activities.
Fun Cooking Activities & Recipes
Great Online Links & Activities
back to
Kids Directory

CONNECTING KIDS
with NATURE

E.K. KIDS CLUB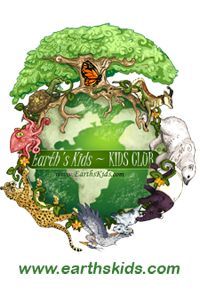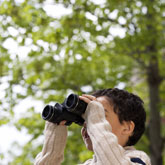 Kids Can...
__________

Check out these
great pages for Earth's Kids!
__________

Giving Service
In Your Community
Taking a Stand Against
Prejudice & Discrimination
Empowering Children
To Create
Positive Change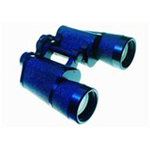 MORE Fun & Learning
__________

Check out our
other exciting
pages for kids
__________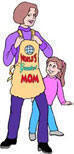 Christmas


Valentine's Day
MORE Fun & Learning
__________

Check out our
other exciting
pages for kids
__________
Kids Can...
__________

Check out these
great pages for
Earth's Kids!
__________

Giving Service
In Your Community
Taking a Stand Against
Prejudice & Discrimination
Taking A Spiritual
Approach To Life
Empowering Kids
To Create
Positive Change
Parents
__________

Information and
support for parents
& teachers!
__________
Guidance & Positive Discipline

Sensory Materials


"Special Needs" Children