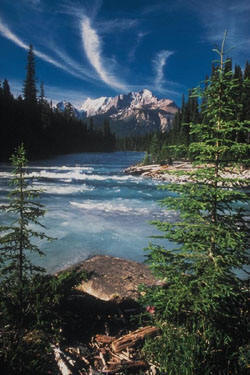 Environmental Science!

Welcome to the Earth's Kids Environmental Science page! This is the place to learn more about our environment and it's various habitats.
[included_menu4.htm]
Pardon our dust -- this page is undergoing some changes!
Check back in soon to see this page in its New and Improved form!
In the meantime, please enjoy our environmental action page for kids:
Kids Can....Protect the Environment!
Lesson Plans
Teaching About Ecology with The Magic School Bus
Oil Slick


Transboundary Pollution

Keeping Our Community Clean
(4-5 year olds)

How Animals Adapt to their Environment

What Lives in the Water
(PreK-2)

Ocean Creatures & The Web of Life

Discovering Science in Nature
(general ideas)

Activities for classrooms
by the National Wildlife Federation

Lesson Plans Related To The Environment
What Makes Up An Ecosystem
(Reproducible)
Earth Saving Scavenger Hunt
(Reproducible)
Earth Day, Every Day Unit Study
Food Web Links
A great online illustrated story for kids. Read one page at a time -- remember to click the "Next" at the top of each page to read the next story.
Antarctic Whales -- Food Chain
Baleen whales, leopard seals, penguins, phytoplankton -- see how it all fits together.
Take a look at the energy pyramid. See how food chains work in different biomes. Plus... create your own food web!
Play the food chain game! Learn about bioaccumulation.
The Living Sea -- Predator and Prey
A fun activity to help kids see the connections that make up an ocean food web.
Order from our affiliate, Amazon.com, or visit your local library!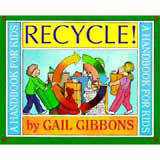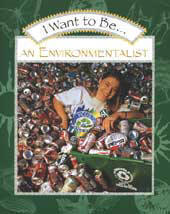 ---
Science Equipment
---
An offering of select materials to enhance your enjoyment and understanding of nature

Forget peering through a tiny little eyepiece -- the QX3 shows you the image right on your computer screen. Imagine a huge full color image and the capacity to take still photo shots and movies.
You can even modify your captured images to make a fun animated short film complete with sound bytes.
Hook this baby to your laptop computer and turn your next homeschool fieldtrip into an outdoor science lab excursion.
You can take the microscope off its cradle stand to scan the surface of large items-- or to scan fixed objects and organisms. Look at tree bark up close or examine a spider web without ever having to disturb or destroy a thing.
---
Educational Toys & Science Equipment available from Edmund Scientifics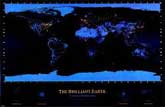 The Brilliant Earth Poster


In this nocturnal satellite map, heavily populated areas are evident due to electric lighting in buildings and other structures.
Invite friends to locate New York City and other major cities around the world. -- The Brilliant Earth makes an interesting statement about the impact of man on earth. 36" x 24". Laminated
Pocket Microscope
measures 5" long x 1" wide. Powered by two �AA� batteries (not included). Features a clear acrylic base, on/off switch and side focus knob. Specifications: Magnification: 30X $10.95

Stereomicroscope
For serious students of the environment.

An excellent quality compass. -- Liquid-filled with bubble level, clinometer, map scales, carrying case, and multi-language instruction manual. -- Dial has 5 degree (0-360) gradations, compass disc has 2 degree gradations. Hairline guide is on a gradated reticle. Compass has a mounting bracket for tripod use

Butterfly Pavilion
comes with butterfly fact book and coupon for 10 free "painted lady" caterpillars and special growth food. For ages 4+ $29.95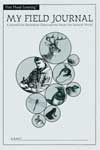 Field Journal

Attractive, well-made, soft-cover book specifically designed for children. Carefully organized into sections for note writing and sketches using prompts that help young journalists record their impressions, discoveries, thoughts, ideas and questions regarding the world of nature.
Space Age Ant Habitat
Kids can watch ants create 3D tunnels! Now available at ScientificsOnline.com!

Supersonic Ear
Electronic listening device makes it possible to listen in on wildlife, in the backyard and on hikes.
Smithsonian Complete Weather Station
Includes a anemometer to measure wind speed, a wind vane for determining wind direction, indoor and outdoor thermometers, a rain gauge to chart rainfall, a data log pad to jot down research notes, a full color cloud chart, instruction manual and more.

Solar Electricity Kit
Build a Solar Power Demonstrator! -- This kit consists of an encapsulated solar cell array, a miniature motor, a wind propeller, an optical illusion disc, and an instruction manual.
With these components and the included instructions, you can study the impact of artificial light versus sunlight and learn the basic principles of solar cell energy generation.
---
---

More EK Science
Pages:
Dinosaurs -- Great info, links, books, and educational toys about these favorite prehistoric creatures.

E.K. Science -- Lots of links, books, and equipment to help kids learn astronomy, physics, chemistry, and more.

Your Body -- Learn how your body works, and how to keep it healthy!

Grow A Garden -- Learn important principles in Earth Science by preparing the soil, sprouting seeds, growing plants to bloom or fruition, and coping with pests.

Wild Animals -- E.K. Zoological Science

Science News -- Today's top science headlines and news, plus online science magazines.

Science Pages By EK Kids: